Bond It Chipping Solution
Bond It Chipping Solution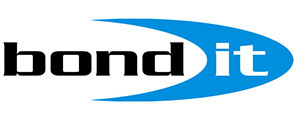 Description
A ready-to-use, premium grade, cold-applied bitumen solution for bonding chippings to roofs that are flat or of low pitch up to a maximum of 1 in 8 fall. Has immediate resistance to rainfall and provides protection from sunlight. Can be used with chippings such as flint, gravel, limestone, granite and white calcined spar.
Weatherproof finish with F.A.A rating for ignition, penetration and spread of flames.
Type of solvent:
White Spirit
Approximate Flashpoint:
40°C
Approximate Specific Gravity:
0.93
Approximate Coverage:
1 litres will cover approximately 0.25 to 0.5m2
Service Temperature Limits:
-10°C to +85°C depending on operating conditions
Application Temperature Limits:
Normally 5°C to 40°C
Full Information:
Check out the full datasheet available in the Downloads section!