Bond It Bitubond Aluminium Solar Reflective Paint
Bond It Bitubond Aluminium Solar Reflective Paint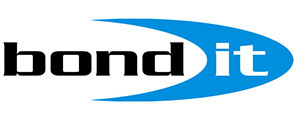 Description
Reduces heat build-up and gives a reflective finish to bituminous coating
A light/heat reflective coating that will provide protection against solar degradation and heat gain. It is suitable for use over bituminous coatings, aged asphalt and primed steel. It is a superior alternative to chippings when applied in a two coat application. Reduces heat build-up and gives a reflective finish to bituminous coatings and primed steel. Suitable for the refurbishment of aged steel roofs.
What the experts have to say

Solar Reflective Paint
Application Tip
STIR VERY THOROUGHLY BEFORE USE. Do not thin. Apply immediately and continue stirring periodically during use. Apply by brush or mohair roller When brushing, use soft bristle brushes applying the lightest of pressure.
Type of solvent:
Petroleum Hydrocarbons
Approximate Flashpoint:
40°C
Approximate Specific Gravity:
1.0
Approximate Coverage:
100 - 150m2 per 25 litres (dependent on substrate porosity)
Service Temperature Limits:
-30°C to +90°C depending on operating conditions
Application Temperature Limits:
Normally 5°C to 55°C
Chemical Resistance:
Resistant to: water and most salt solutions
Not Resistant to: acids, alkalis and solvents
Fire Resistance:
WET: Flammable
DRY: Will burn slowly
Size:
2.5 Litre, 5 Litre, 25 Litre
Full Information:
Check out the full datasheet available in the Downloads section!