Bond It Flashing Tape
Bond It Flashing Tape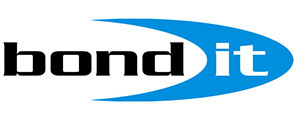 Description
High Performance, Waterproof, Self-Adhesive Tapes
Crease resistant, lead coloured self-adhesive flashing tapes for general repairs and sealing.
Application: designed for use as flashing on flat and pitched roofs, on parapets and chimney stacks.
Flashing Tape is also ideal for sealing around RSJs, flues, concrete columns, roof lights, guttering and
extractor vents.
Surfaces should be clean, dry and free from dust, with any loose particles removed with
a wire brush. Rough or porous surfaces should be primed and allowed to dry before
application.

High Performance

Waterproof and Self Adhesive

Ideal for Roofs, Porches, Parapets

Ideal for Chimney Stacks, Skylights, Guttering, Down Pipes