Bond It Bitubond Primer
Bond It Bitubond Primer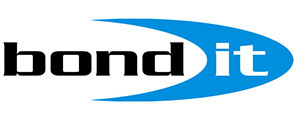 Description
A Highly Penetrative, General Purpose Bitumen Primer
A quality grade, highly penetrative, bituminous solution for priming surfaces prior to the application of bituminous materials and flashing tapes. Heavy duty formula making it suitable to prime concrete roofs and floors, cementitious screeds/renders, bitumen felt, weathered bitumen, mastic asphalt, corrugated iron and steel.
What the experts have to say

Bitumen Primer
Application Tip
Apply by brush or spray. Using a brush, scrub the primer into the surface. Ensure that only a thin coat is applied and that there is no pooling. Alternatively, spray thinly and evenly. Priming should extend at least 75mm beyond the area to be waterproofed. Leave to dry for 2- 3 hours before continuing with further work. With fibre cement or dry rag based bituminous felts, apply generously to saturate the surface.
Type of solvent:
White Spirit
Approximate Flashpoint:
40°C
Approximate Specific Gravity:
0.90
Approximate Coverage:
4-6 m2 per 1 litre (dependent on substrate porosity)
Application Temperature Limits:
Normally 5°C to 35°C and free from ice/ water
Sizes:
1 Litre, 2.5 Litre, 5 Litre, 25 Litre
Full Information:
Check out the full datasheet available in the Downloads section!