Bond It Masking Tape
Bond It Masking Tape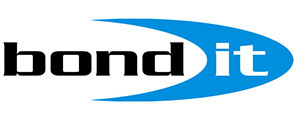 Description
Premium Grade Decorators Tape
A premium grade, buff coloured tape for masking and marking.
Application: with a self-adhesive backing, this tape eliminates the need for preplastering,
provides reinforcement and saves time and money.

Easy to tear

Does not leave a surface residue

Adhesive provides clean removal from all
surfaces
Backing:
Buff coloured impregnated creped paper
Adhesive:
Synthetic resin
Total Weight:
Approx 80gsm
Adhesion to Steel Plate:
3.2 N/mm
Full Information:
Check out the full datasheet available in the Downloads section!