Bond It Scrim Tape
Bond It Scrim Tape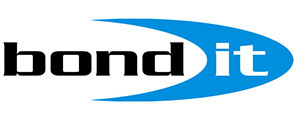 Description
High Strength Drywall Tape
A 100% fibreglass close weave (9 x 9 per sq inch) mesh scrim tape which will not
blister or bubble.
Application: with a self-adhesive backing, this tape eliminates the need for preplastering,
provides reinforcement and saves time and money.

A self-adhesive backing

For joint finishing, crack and hole repair

Easy application
Total Thickness:
0.2-0.3 mm (+/-5%)
Mass per Unit Area:
65 gr/M² (+/-5%)
Treatment Alkali Resistant:
18% (+/-5%)
Tensile Strength:
A) Warp 700 N/cm B) Weft 600 N/cm (+/-5%)
Full Information:
Check out the full datasheet available in the Downloads section!