Bond It Xtreme Always
Bond It Xtreme Always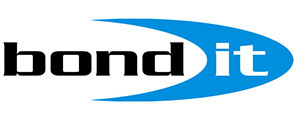 Description
A superior anti-mould silicone sealant guaranteed to prevent mould, mildew and bacterial growth for up to 10 years. Remains permanently waterproof making it suitable for sealing applications in areas of high humidity such as kitchens, shower bases and cubicles, baths, wet rooms, sanitary ware, etc.
Can also be used around window and door frames in areas that have condensation levels.
Conforms to EN15651-1 3; F INT, XS1.
Raw Material Base:
Acetoxy curing silicone polymer
Skinning Time:
12 minutes @ 23℃/ 50% relative humidity
Curing Speed:
Approx. 2-3 mm after 24 hrs at 23℃/ 50% relative humidity
Thermal Stability:
-40℃ to +150℃
Application Temp:
+1℃ to + 40℃
Shore A Hardness:
Approx. 23
Density:
Approx. 1.0 g/cm3
Elongation at rupture with 2 mm film:
Approx. 300%
Full Information:
Check out the full datasheet available in the Downloads section!