Bond It Economy Sealant Gun
Bond It Economy Sealant Gun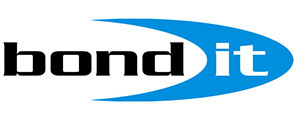 Description
An economy extruder gun for use with cartridge products. All guns have an hexagonal drive bar for improved control and an anti-drip release feature. Use with all cartridge based silicones, sealants and adhesives.
What the experts have to say

Quality Control
System
All products manufactured at Bond It are done so to a stringent quality control system accredited to ISO 9001 and 14001 by the British Standards Institute. Many products are actually manufactured to National, European and International standards, including CE approved product classification. A dedicated QC department checks all raw materials through to finished goods ensuring product specifications meet the requirements of the end user to the highest level.