Bond It Build-Mate Building Mastic
Bond It Build-Mate Building Mastic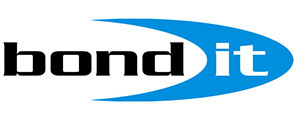 Description
Uses
Bond It BUILDING MASTIC can be used to seal and bed window and door frames manufactured from metal or wood. It can also be used for the maintenance of low rise building joints, seals and flashing and for pointing around precast building materials.
Preparation
All surfaces must be clean, dry, sound and free from dust, oil, loose particles or any other contaminants that may hinder adhesion. Polythene tape or foam backing should be used in movement joints.
Application
Apply using a standard sealant gun. Cut tip from cartridge, be careful not to damage the screw thread. Cut the nozzle at an angle of 45° to an opening slightly larger than the gap to be sealed, and fix to cartridge. Force the mastic into the full depth of the joint, ensuring good contact with both sides. The material may be tooled to a smooth finish using a wetted spatula or spoon.

Sag resistant

Low toxicity

Self repairing skin

Does not harden under skin

Over paintable

Adheres to most common building materials
Joint Movement Accommodation:
+/- 5% from mean position
Movement Joint Design:
Min depth 12mm (1/2")
Maximum width 25mm (1")
Filling:
Min depth 4mm
Min width 10mm
Full Information:
Check out the full datasheet available in the Downloads section!