Bond It WG4 Weatherguard
Bond It WG4 Weatherguard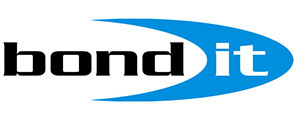 Description
A low modulus acetoxy (LMA) silicone sealant that is fast setting, non-yellowing and waterproof. Has good UV and ozone resistance. Suitable for use in domestic, commercial and industrial applications.
Conforms to En15651-1,2 F EXT-INT, G 20LM.
Tooling Time:
5-6 minutes
Skinning Time:
10-20 minutes
Rate Of Cure:
3-4 mm per day
Joint Movement Capability:
25%
Service Temperature:
-40℃ to +100℃
Full Information:
Check out the full datasheet available in the Downloads section!