Bond It Eco Extreme Solvent-Free
Bond It Eco Extreme Solvent-Free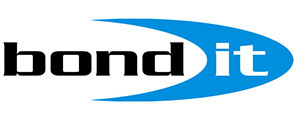 Description
An environmentally friendly, advanced technology formula offering instant grab and tough permanent bond on virtually any porous or non-porous surfaces.
Eco Extreme is a low odour, >99% VOC free, water clean-up construction adhesive. Cures to form a high strength bond. Contains no harmful raw materials, making it safe for the environment, safe for the user and safe on substrates.
Flammability:
Non flammable
Consistency:
Thick paste - gun grade
Tack Free Time:
5 minutes @ 20°C
Bond Strength:
>100KN/m² when fully cured
Coverage:
6mm bead - 10 linear metres
Water Resistance:
Good when fully cured
Full Information:
Check out the full datasheet available in the Downloads section!