Bond It Roof-Mate Roof & Gutter Sealant
Bond It Roof-Mate Roof & Gutter Sealant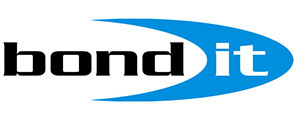 Description
A polymerically reinforced lap jointing sealant and adhesive used to prevent leaks in gutters and downpipes. Forms a flexible seal. Suitable for repairing and maintaining general roofing, roof drainage systems, crack down pipes, etc.
It is ideal for use on metal, construction grade plastics, paint, stone, timber, brick, bitumens and asphalt.
Solubility in Water:
Insoluble
Adhesion:
Good to metals and plastics
Full Information:
Check out the full datasheet available in the Downloads section!