Bond It Rain-Mate All Weather Sealant
Bond It Rain-Mate All Weather Sealant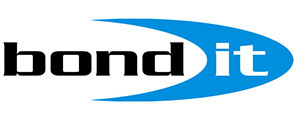 Description
A superior and highly flexible, water repellent, general purpose sealant that has excellent adhesion to all surfaces, even when damp. This product can be painted over with certain paints and it will not crack or slump or become brittle with age.
Skinning Time:
15 minutes
Full Cure:
24 hours before painting, full cure dependent on depth
Joint Movement:
Plus or minus 25%
Flash Point:
Approx. 25°C
Viscosity:
Approx. 800 poise @ 25°C
Full Information:
Check out the full datasheet available in the Downloads section!