Bond It Saves Nails Solvent Free
Bond It Saves Nails Solvent Free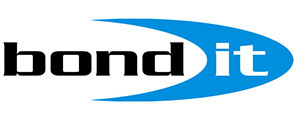 Description
Offering less impact on the environment, this solvent-free formula offers instant grab and a tough permanent bond on virtually any porous or non-porous surface. A low odour, water clean-up construction adhesive which cures to form a high strength bond. Extremely low VOC content. Contains no harmful raw materials, making it safer for the environment, safe for the user and safe on substrates.
Recommended for internal use only.
Flammability:
Non flammable
Application Temperature:
2°C to 60°C
Service Temperature:
-40°C to + 82°C
Consistency:
Thick paste - gun grade
Tack Free Time:
5 minutes
Bond Strength:
145 psi when fully cured
Full Information:
Check out the full datasheet available in the Downloads section!