Bond It LX16 Wood Adhesive
Bond It LX16 Wood Adhesive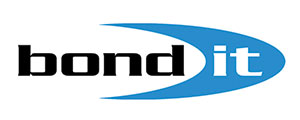 Description
A solvent-based, heavy duty, interior adhesive for bonding all types of wood flooring. Ideal for use where the nature of the wood flooring makes it particularly prone to warping when bonded with waterborne adhesive. Easy to spread with a high shear strength and short open time.
Application
Suitable for use on parquet flooring, woodblock and wood strip to most common substrates. Can be used with underfloor heating systems. Apply by triangular notched trowel, size as recommended by the wood flooring manufacturer. No waiting time necessary prior to laying wood flooring.
Note: The correct sub-floor preparation must be conducted prior to laying any flooring systems.
Characteristics:
Synthetic resin
Approximate Flashpoint:
-1°C
Skin Formation:
After approx. 30 minutes
Curing Time:
Approx. 24 hours
Final Strength:
Approx. 72 hours
Service Temperature:
Up to 50°C
Full Information:
Check out the full datasheet available in the Downloads section!