Pluvitec Plusgum
Pluvitec Plusgum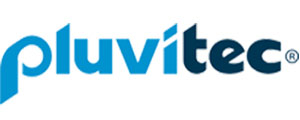 Description
Pre-fabricated waterproofing membrane made of distilled bitumen and elasto-plastic polymers (APP) having a woven non woven single strand composite polyester reinforcement, which provide the membrane with high mechanical characteristics and excellent dimensional stability.
The V versions have a fibre glass reinforcement, with excellent dimensional stability.
The versions PA are self-protected on the upper face with mineral slates which reduce superficial heat absorption improving the durability of the membrane.
The self-protected versions have a side selvedge of 10 cm and upon request a head selvedge of 15 cm, to improve adhesion between the sheets.
What the experts have to say

Application Tip
Plusgum
Apply by torch application a 25 cm strip of membrane reinforced with polyester along all vertical up stands. To have all overlaps with the slope, position the membrane always starting from the lowest point.
Lower Face Finish:
PE Film
Full Information:
Check out the full datasheet available in the Downloads section!