Bond It LN11 Fire Screen Silicone Sealant
Bond It LN11 Fire Screen Silicone Sealant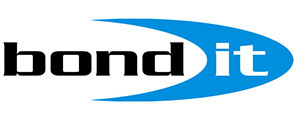 Description
Fire resistant silicone for the protection of engineered movement joints in buildings.
LN11 maintains the integrity of fire walls when breached by conduits, pipes, etc. Sealing panels, door frames, partitions, cap beading of protective fire glazing. Prevents the spread of flame, smoke, toxic gases and water. Halogen free to reduce the risks of toxic fumes and corrosion in the event of fire.
Uses
Bond It LN11 has high movement capabilities and excellent adhesion to all common building materials. LN11 also has a long life expectancy. It is a neutral curing chemical system suitable for use on concrete, cement, all kinds of metals, timber, glass, ceramics and many plastics. All the benefits of a silicone rubber sealant, sealing, waterproofing, etc.
This product offers up to 4 hours fire protection when used in accordance with the designs specified in Fire Report J86313/1, ex Redhill Fire Research.
Full Cure:
3mm per 24 hours
Flammability:
Non flammable
Full Information:
Check out the full datasheet available in the Downloads section!