Bond It HT 30 High Temperature Silicone
Bond It HT 30 High Temperature Silicone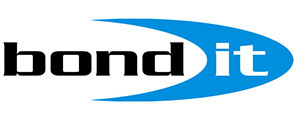 Description
A ready-to-use, acetic curing, silicone sealant. Specifically designed for high temperature use, it is UV resistant and weatherproof. After curing HT30 will resists temperatures of 250°C permanently and up to 300°C for short periods.
Conforms to ISO11600-G-25HM.
Specific Gravity:
1.03-1.07
Shore-A-Hardness:
Approximately 17 +/-3
Skinning Time:
15 minutes
Curing Time:
3 mm per day
Elongation at break:
Approximately 600%
Permanent Temperature resistance:
Approximately 250℃
Short Term Temperature resistance:
Approximately 300℃
Flammability:
Non Flammable
Full Information:
Check out the full datasheet available in the Downloads section!