Bond It AS900 Acoustic Sealant
Bond It AS900 Acoustic Sealant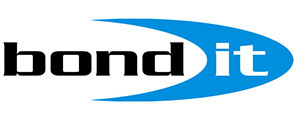 Description
A flexible joint filler, acoustic sealant and adhesive for plasterboard partitioning systems. A high quality acrylic sealant and adhesive with good adhesion to most common building materials.
Uses
Bond It AS900 is compatible with most materials used in construction including concrete, wood, brick, natural and artificial stone, etc. It should ideally be used to seal around dry wall partitioning to reduce noise transmission. It can also be used for sealing interior skirting boards and fixing plasterboard into partition systems to reduce vibration and movement. Suitable for cracks and joints with low movement.
Skinning Time:
20 minutes
Full Cure:
24 hours dependant on bead thickness and temperature
Paintable:
1 hour for thin beads, 4 hours for larger
Movement Accommodation:
7.5%
UV & Weather Resistance:
Good
Polluted Environments:
Good Resistance
Full Information:
Check out the full datasheet available in the Downloads section!