Bond It HA6 RTV Silicone
Bond It HA6 RTV Silicone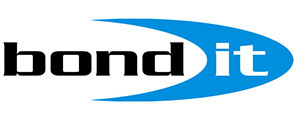 Description
A premium, non-shrinking, marine quality, silicone sealant and adhesive. It is unaffected by UV, ozone, salt water immersion and extremes of temperature and is non-slumping in paste form. HA6 contains no fungicides or oils which may leach into water.
Conforms to EN15651-1,2 F EXT-INT, G 25LM.
Flammability:
Non flammable
Full Cure:
3 mm depth per day
Maximum Extensibility:
300%
Joint Movement Capability:
25% by ISO methods
Service Temperature Limits:
-60℃ to +180℃. Short periods over 200℃ are not detrimental to sealant performance
Full Information:
Check out the full datasheet available in the Downloads section!