Bond It PU18 Polyurethane Adhesive & Sealant
Bond It PU18 Polyurethane Adhesive & Sealant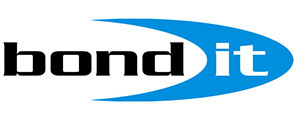 Description
A one-part, moisture curing, polyurethane adhesive and sealant, with a shore A hardness of 40, for the construction and transport industries. Produces tough, elastic seals and joints with excellent adhesion characteristics which helps dampen vibration.
Also oil resistant making it ideal for the engineering industry.
Conforms to EN15651-1,4; F EXT-INT, PW INT.
Skinning Time @ 20℃, 65% RH:
15 minutes
Thickness polymerised after 24 hours @ 23℃ 50%RH:
3mm
Elongation At Break:
700%
Full Information:
Check out the full datasheet available in the Downloads section!