Bond It Frame-Mate Door & Window Sealant
Bond It Frame-Mate Door & Window Sealant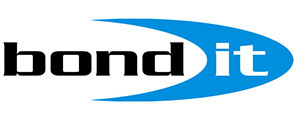 Description
A High quality, water-resistant, water based frame sealant with good adhesion to most building materials. Easy to clean, flexible joint filler which can be over painted, stained or varnished for colour matching purposes.
Conforms to EN1565101; F EXT-INT.
Tooling Time:
Tool within 5 minutes
Skinning Time @20°C:
After 20 minutes
Full Cure Time:
24 hours depending on bead thickness and temperature
Waiting Time Before Painting:
1 hour for emulsion paints
24 hours for solvent based paints
Movement Accommodation:
12.5%
Full Information:
Check out the full datasheet available in the Downloads section!