Teranna Composite Decking – Accessories
Teranna Composite Decking – Accessories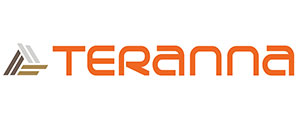 Description
We supply a range of composite decking accessories such as:
Joists
Wood plastic sealed edges
Aluminium sealed edges
BEFORE INSTALLING YOUR NEW DECK
Having taken delivery of your boards, we recommend you allow them a day to adjust to your local temperature and conditions before starting work. We do not recommend installing your deck in cold weather. Your composite decking boards can be worked with normal woodworking tools. We recommend using a wood saw with a fine-tooth blade to cut boards to size. When cutting, care should be taken to ensure that boards are properly supported.
Teranna composite decking requires minimal maintenance – no need for painting, staining or sealing!