Bond It Plug It
Bond It Plug It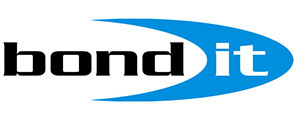 Description
A cement based rapid setting compound for plugging running water leaks and over coating joints, prior to the application of Bond It Tanking Slurry.
Cures in less than 2 minutes.

Rapid setting

Seals and fills cracks and joints

Plugs running water leaks

Can be used to anchor fixings
Composition:
Cement plus additives
Pot Life:
2 minutes at 23°C, shorter at higher temperatures
Full Information:
Check out the full datasheet available in the Downloads section!