Bond It Power-Frost
Bond It Power-Frost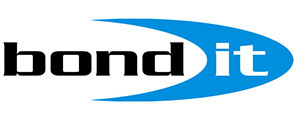 Description
A fast acting, concentrated building chemical that increase frost resistance and accelerates setting times of concrete. Fast-acting, chloride-free formula with controlled dosage to ensure consistency of mix.
Less waste, easy to use and easily portable.
This product will not degrade steel wall ties, reinforcements and other steel items.
Conforms to EN934-2 (2009).
Appearance:
Pale blue liquid
Flammability:
Non flammable
Solubility in water:
Soluble
Full Information:
Check out the full datasheet available in the Downloads section!