Bond It Cem-Quik Rapid Set Mortar
Bond It Cem-Quik Rapid Set Mortar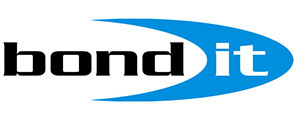 Description
A cement based product which is simple to apply and sets hard in approximately 30 minutes. For us as a patch repair or where installations require a fast repair job. For internal and external repairs to most masonry substrates; for gap and crack filling, jointing and sealing earthenware pipes and drains, patching steps and windowsills, setting and bedding WC's, sinks, railings and posts.
Fills holes and cracks in concrete, brick, blocks and stone.
Sets in the cold and wet.
Conforms to EN1504-3.
Flammability:
Non flammable
Appearance:
Grey granular powder
Compressive Strength:
Class R2
Full Information:
Check out the full datasheet available in the Downloads section!