Bond It Patioseal
Bond It Patioseal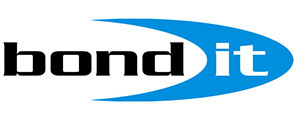 Description
A premium grade, solution designed to protect blocks, patios and sand joints from water penetration, oil/petrol grease spillages as well as dirt and grime build-up.
For enhancing the present colour and greatly extending the lifespan of block paving driveways or paths and patios.
Physical Properties:
Milky white liquid, non-flammable, zero VOC, water miscible
Application:
STIR WELL BEFORE USE
Do not apply to wet surfaces, in high humidity or when rain is expected
Application Temperature Range:
5℃ to 30℃
Drying Time:
1-2 hours in warm, sunny conditions
Coverage Rate:
40 - 60 m2 per 4 litre container
Cleaning:
Rinse then wash brushes and rollers in warm, soapy water
Full Information:
Check out the full datasheet available in the Downloads section!