Bond It Oil Stain Remover
Bond It Oil Stain Remover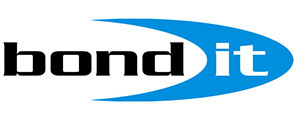 Description
An oil ingesting solution for removing unsightly oil and grease stains from tarmac and concrete.
Simply pour, allow to dry and brush away.
VOC-free formulation.
Bio-degradable.
Appearance:
White/ opaque liquid
Solubility In Water:
Soluble
Specific Gravity:
1.05 g/ml
Flammability:
Non flammable
Full Information:
Check out the full datasheet available in the Downloads section!