Bond It Brick Patio Cleaner
Bond It Brick Patio Cleaner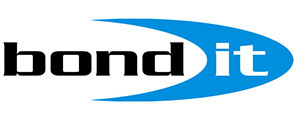 Description
A powerful acid based cleaner that will remove cement and mortar splashes, grime, oil, grease and other difficult-to-remove stains, from brickwork, patios, garages, paving, concrete floors and warehouses.
Application
Gloves, overalls, boots and goggles should be worn at all times during application. Protect metal surfaces and paint-work before application with polythene sheets and tape. Remove excess dirt, mortar, etc. with a stiff yard brush. If cleaning down brickwork saturate area with water to prevent damage to mortar. Before commencing a full clean down, test on an inconspicuous area with Bond It BRICK & PATIO CLEANER diluted 2:1, water to cleaner. For normal use dilute between 2 and 4 parts water to 1 part cleaner.
Flammability:
Non Flammable
Solubility in water: Soluble:
20℃
Composition:
Dilute hydrochloric acid <10%
Full Information:
Check out the full datasheet available in the Downloads section!