Bond It Foil Safe Solvent Cleaner
Bond It Foil Safe Solvent Cleaner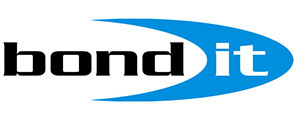 Description
A non-dissolving cleaner for use on unplasticised uPVC profiles and profiles covered by foils. A non-flammable, user friendly formulation that is ideal for the safe and effective removal of uncured PU foam, uncured silicone, label/foil protection adhesive deposits, wax, pen, wet bitumen products, sealing compounds, and general dust, dirt, grime and debris.
NOTE: If Foil Safe is being used to prepare areas prior to the application of sealant or adhesive, ensure that all residue is removed as this could hinder adhesion.
Appearance:
Opaque / White Liquid
Flammability:
Non flammable
Boiling Point:
Approx. 100℃
Minimum Application Temp.:
+5 ℃
Full Information:
Check out the full datasheet available in the Downloads section!