Bond It Contractors Grade PVA
Bond It Contractors Grade PVA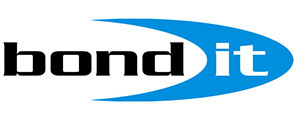 Description
An all purpose, premium quality primer, sealer and bonding agent that dries quickly to give high bond strength. Contractors Grade PVA can be used with plaster, cement, timber, gypsum wall boards and paper. Properties as an adhesive include fast drying. It is also a readily dilutable primer for sealing applications or addition to cement and plaster to improve adhesion and cure.
Preparation
All surfaces must be clean, dry and free from dust, grease or contaminants that may hinder adhesion. Remove all loose material and ensure underlying material is strong enough to take the weight or load to be applied.
Polymer Type:
Vinyl Acetate Homopolymer
Plasticiser:
Phthalate Free
% Plasticiser:
9% on polymer
Total Solids:
25% (+/-1%)
Brookfield Viscosity:
60-120 Poise @25°C RVT Spindle 6 @ 20 rpm
Full Information:
Check out the full datasheet available in the Downloads section!