Bond It Floorbond CTT
Bond It Floorbond CTT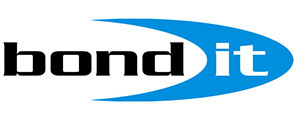 Description
A solvent-free acrylic emulsion providing a permanently tacky film for the removable fixing of "loose lay" carpet tiles. Enables tiles to be easily lifted and replaced when required. Non-staining, resistant to plasticiser migration and may be applied by either roller or brush. Recommended for installing carpet tiles with the following backing: PVC, PVC/Glass fibre, Bitumen/Felt or non-woven fabric, APP and other polymer backings including polyurethane, and Hessian.
Appearance:
Off-white liquid
Approximate Flashpoint:
Non flammable
Service Temperature:
Up to 40°C
Full Information:
Check out the full datasheet available in the Downloads section!