Bond It Floorbond MPA
Bond It Floorbond MPA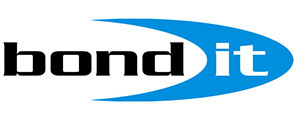 Description
A light coloured, solvent-free, acrylic emulsion adhesive. The adhesive has a long open time with early tack development, is non staining and has excellent resistance to plasticiser migration.
Bond It MPA is recommended for installing vinyl sheet and tile coverings, cushion floor, PVC and PU foam backed carpets, the majority of other carpets and needle punch / fibre bonded carpets.

Solvent-free

Non staining

Suitable over most underfloor heating systems

Excellent plasticiser migration resistance
Appearance:
Off-white paste
Coverage:
3 - 4.3m² per Kg
Service Temperature:
Up to 40°C
Full Information:
Check out the full datasheet available in the Downloads section!