Bond It Fire Cement
Bond It Fire Cement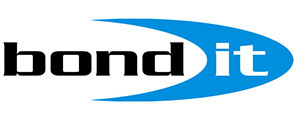 Description
A buff coloured, cement which has a consistency similar to putty. It is resistant to high temperatures in both air and heat setting. Once cured the mortar will resist temperatures up to 1250°C. Ready to use, blend of high quality clays and selected fillers that sets rock hard when exposed to heat. Does not contain asbestos.
Flammability:
Non flammable
Solubility in Water:
Soluble
Full Information:
Check out the full datasheet available in the Downloads section!