Bond It Stabilizing Solution
Bond It Stabilizing Solution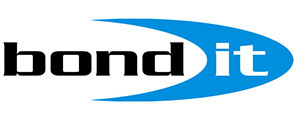 Description
A white, ready-to-use, water-based treatment for bonding and priming surfaces prior to painting and decorating. Suitable for interior and exterior use and can be applied to damp surfaces. Stabilizes poor surfaces, seals and binds chalky or weathered areas, gives a sound base for decorating and is quick drying.
Uses
For use as a pre-treatment for surfaces which are old, weathered, chalky or porous. Suitable for use on most substrates including concrete, cement, plaster, plasterboard, renders, pebbledash and MDF etc.
Application
Do not dilute. Stir well and apply by brush, roller or airless spray. A second coat may be required on porous or powdery surfaces but allow 12 hours drying time between application of coats.<
Flammability:
Non flammable
Solubility in water:
Soluble
Full Information:
Check out the full datasheet available in the Downloads section!