Bond It Liquid Mortar Plasticiser
Bond It Liquid Mortar Plasticiser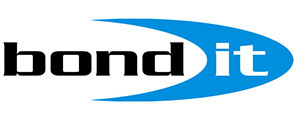 Description
A chemically balanced plasticiser, based on synthetic air entraining agents, designed to improve workability of brick laying and plastering mortars and increase their resistance to freeze-thaw cycles. Reduces the risk of cracking, crazing and the need for lime.
Conforms to BS EN 934-3 2001. Also available on special request, the original wood resin blend.
Conforms to EN943-3 (2009) + A1 (2012).
Flammability:
Non flammable
Solubility:
Totally soluble
Composition:
Blend of synthetic surfactants
Specification Type:
EN934-3
Full Information:
Check out the full datasheet available in the Downloads section!