Bond It Clear Coat Block Sealer
Bond It Clear Coat Block Sealer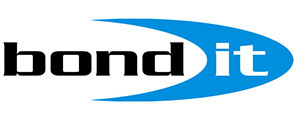 Description
A ready to use, clear sealant for block paving, paths and drive ways. Protects from water penetration, staining and dirt/grime build-up.
Preparation
Remove any moss or lichen that may be present. For best results use DRIVE ALIVE ORGANIC CLEANER prior to application (ensure the residue is thoroughly washed off and left to dry for 48 hours prior to application.) Ensure the surface to be treated is free from oil, grease, dust and any other loose material that may hinder adhesion. It is recommended that a test be carried out on a small inconspicuous area to ensure the required effect is achieved.

Solvent-free formulation – low odour

Facilitates easier cleaning

Improves water resistance and UV resistance

Contains fungicide which retards mould growth
Physical Properties:
Milky white liquid, non-flammable, zero VOC, water miscible
Application:
STIR WELL BEFORE USE. Do not apply to wet surfaces, in high humidity or when rain is expected
Application Temperature Range:
5℃ to 30℃
Drying Time:
1-2 hours in warm, sunny conditions
Coverage Rate:
40 - 60m2 per 4 litre container
Cleaning:
Rinse then wash brushes and rollers in warm, soapy water
Full Information:
Check out the full datasheet available in the Downloads section!