Bond It Powdered Cement Dye
Bond It Powdered Cement Dye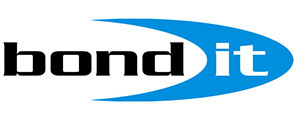 Description
A range of easy-to-use, chloride-free permanent cement colourants. Manufactured with the best quality oxide pigments for permanently colouring all types of mortars cement, concrete and renderings.
Easy dispersion of pigment into the mix allows for uniform shades per batch, colour can be adjusted to give a wider variety of shade depths.
Conforms to EN12878.
Flammability:
Non flammable
Solubility in water:
Insoluble
Composition:
Mixture based on inorganic metallic oxides
Colour:
Brown, Black, Yellow, Red
Full Information:
Check out the full datasheet available in the Downloads section!