RENOLIT ALKORDESIGN Not Everything is Grey in Ireland this Spring
Think outside the box when specifying a PVC roof!
RENOLIT WATERPROOFING has developed a colour range for the RENOLIT ALKORDESIGN system, available from stock for Ireland.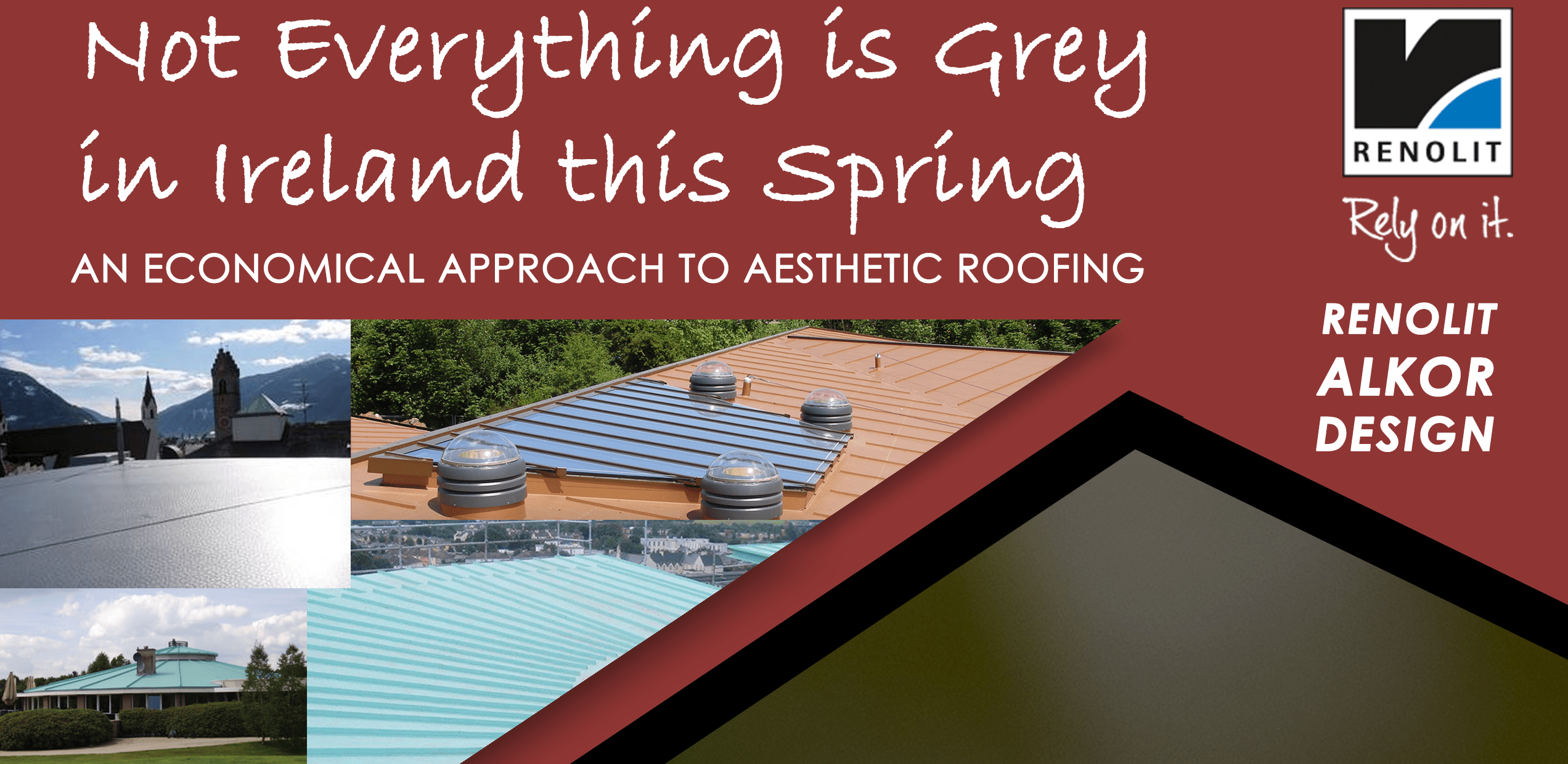 Many architects and clients would choose the aesthetic appeal of the traditional zinc (or copper) roofs, but are deterred by the high cost associated with these products. The RENOLIT ALKORDESIGN system provides cost savings up to 40%, due to a number of factors:
LOW MATERIAL COSTS:

In recent years the differential between synthetic material costs and a variety of metal systems has widened dramatically, making the use of the RENOLIT ALKORDESIGN system much more attractive, without having to compromise on the finished appearance of the building.

FAST AND EASY INSTALLATION:

The simplicity of installation even on roofs with complex curves or steep slopes ensures a fast and watertight solution, backed by the design expertise of the RENOLIT technical dept and the experience of the RENOLIT Approved Contractors..

A PASSION FOR WATERPROOFING:

The RENOLIT ALKORDESIGN system consists of 2 elements:
– the standard RENOLIT ALKORPLAN F PVC-P roofing membrane
– Extruded RENOLIT ALKORPLAN PVC-P profiles, hot air welded to the roofing membrane.
The pattern of the profiles can be adapted to suit a wide variety of designs and architectural requirements.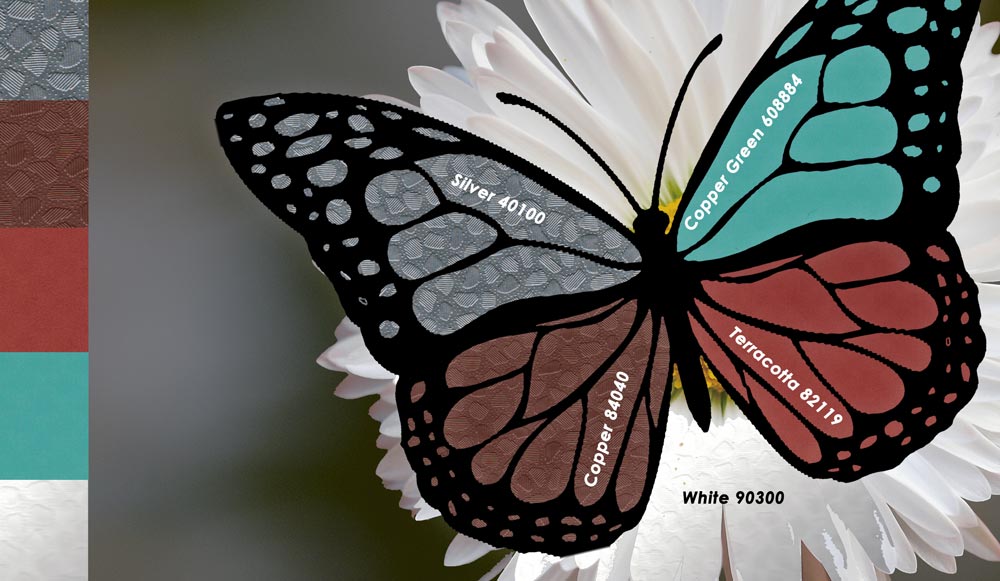 CHECK-OUT MORE PROJECTS WHERE RENOLIT ALKORDESIGN HAS SUCCESSFULLY BEEN USED: