Laydex Roofing Division is pleased to invite you to ALKOR TRAINING
3 DAY FULL INTENSIVE TRAINING
What will be covered?
All aspects of Alkorplan single ply roofing installation techniques.
Who will be delivering the training session?
Michael Davies from Polymer Solutions UK.
With over 40 years of experience Polymer Solutions offer an independent roofing installation & consultancy service within the Single Ply Roofing market
for Manufactures, Architects, Roofing Contractors & Building Contractors.
Where and when will be ALKOR TRAINING hold?
Laydex office, Dublin, commencing Monday, 29th January @ 9am.
How can you register?
Please find ? the registration form ? below, or give us a call!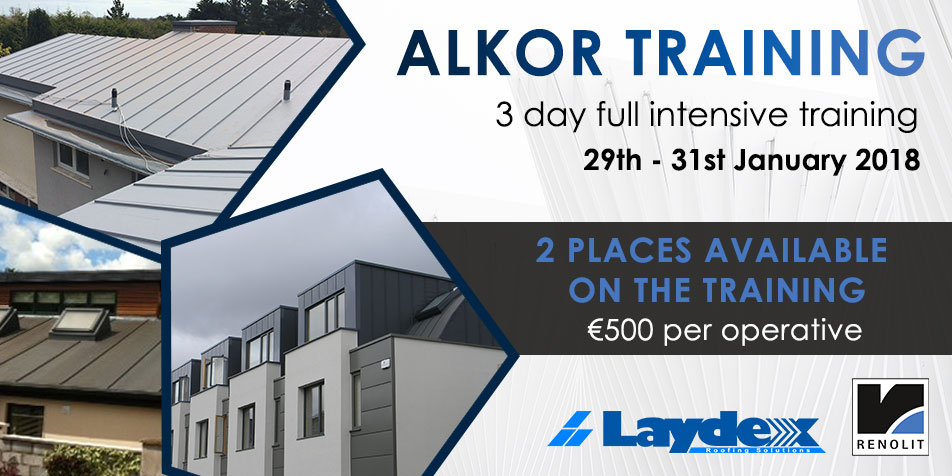 ? REGISTER FOR ALKOR TRAINING ?
The Registration is closed. Keep up to date with Laydex upcoming events!
Discover Renolit Alkorplan A Projects: