Index Helastopol SBS 5.5 kg/m2
Index Helastopol SBS 5.5 kg/m2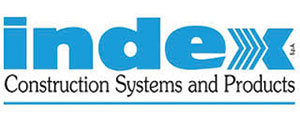 Description
Rot-proof bituminous waterproofing membrane
Index Helastopol is an SBS modified bituminous waterproofing membrane. It's rot-proof, composite reinforcement made of "non-woven" polyester fabric stabilized with fibreglass guarantees dimensional stability which is two to three times higher than that of normal "nonwoven" polyester fabrics.
Mass per unit area:
5.5 kg/m2
Shear resistance L/T:
350/250 N/50 mm
Maximum tensile force L/T:
400/300 N/50 mm
Resistance to tearing (nail shank) L/T:
120/120 N
Water tightness after ageing:
60 kPa
Resistance to static loading:
10 kg
Full Information:
Check out the full datasheet available in the Downloads section!