Bond It GP200 General Purpose Silicone
Bond It GP200 General Purpose Silicone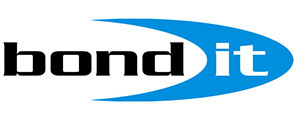 Description
A general purpose, contractor's grade acetoxy silicone sealant with fungicide, suitable for most sealing jobs around the home. Quick curing and mould resistant.
Conforms to EN15651-1.3; F EXT-INT, S1.
GP200 is suitable for sealing and water proofing in areas of high humidity. It has excellent adhesion to glass, glazed surfaces, ceramic tiles, many plastics and most paints.
Tooling Time:
5-10 minutes
Tack Free Time:
Less than 30 minutes
Cure Time:
3-6 mm per day
Application Temperature:
+5 to + 30°C
Service Temperature:
-40 to + 100°C
Movement Accommodation:
20%
Adhesion:
Good to glass, painted surfaces and most common building materials
Full Information:
Check out the full datasheet available in the Downloads section!