Bond It Line-It Line Marker Paint
Bond It Line-It Line Marker Paint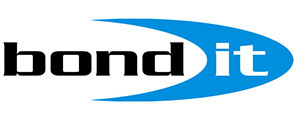 Description
A lead-free, high performance, quick drying resin system line marking paint. Hard wearing, fast drying, excellent UV stability, CFC free and non-clogging! Semi-permanent formulation, lasts approximately up to 3 months after application.
Physical Form:
Opaque viscous liquid
Cleaning:
Bond It uPVC Solvent Cleaner
Flash Point:
Less than -40℃
Solubility in Water:
Immiscible
Colour:
Yellow, White, Red, Blue, Green
Full Information:
Check out the full datasheet available in the Downloads section!