Bond It HVC Cyanoacrylate Glue
Bond It HVC Cyanoacrylate Glue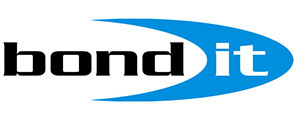 Description
A high viscosity cyanoacrylate adhesive developed for bonding rubber and plastics including PVCu. For use on porous surfaces. Also has gap-filling properties making it ideal for bonding trims and caps on PVCu windows as well as rubber, wood, metal, ceramics, MDF, leather, porcelain and card.
Set time range 10 to 30 seconds.
Chemical Composition:
Ethyl Cyanoacrylate
Appearance:
Colourless liquid of medium viscosity
Grab:
Very high initial grab
Viscosity:
1000-1500 mPa.s
Specific Gravity:
1.05 g/ml
Flammability:
Capable of combustion
Full Information:
Check out the full datasheet available in the Downloads section!