Bond It Astro Pro
Bond It Astro Pro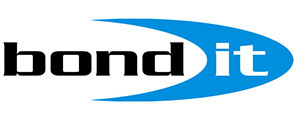 Description
Advanced Modified Polymer High Tack Seaming Adhesive For Artificial Grass Surfaces. Astro Pro is a superior adhesive suitable for use inside and out, in all weather conditions. Has excellent bonding properties even on wet surfaces. Rapid cure time even at low temperatures. Remains fully elastic.
Can be applied to wet surfaces; Solvent-free and odourless; Fast tack and rapid cure time; Non-shrinking and permanently elastic; Simple application; Ideal for maintenance and repair work.
Colour: Green.
Curing in 24 hours:
2.5mm
Skinning Time:
Approx. 10 minutes
Elongation at break (DIN 53504):
250%
Hardness Shore A (DIN 53505):
40+/-4
Application Temperature:
+5 degrees C to +40 degrees C
Full Information:
Check out the full datasheet available in the Downloads section!