Bond It Gripbond
Bond It Gripbond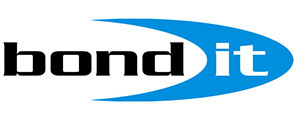 Description
A multi-purpose, rubber based construction adhesive in mild solvents, that can replace mechanical fixings in a wide variety of domestic, commercial and industrial applications.
GRIPBOND is a fast bonding adhesive with gap filling properties to bridge gaps up to 12mm. It can be used in all weather conditions and is suitable for rough and porous surfaces. It has good low temperature resistance for freezers and cold applications.
Flammability:
Highly flammable
Full Cure Time:
48 hours depending on bead thickness and temperature
Full Information:
Check out the full datasheet available in the Downloads section!