Webinar: Flat Roof Waterproofing and Solar Energy
Date & time: Thursday, 8th April 2021 at 12PM
Join our upcoming 40-min webinar on the flat roof waterproofing and solar energy to learn more about important aspects to be aware of before installing solar panels on flat roofs. Laydex Technical Manager, Brian Flynn, together with Tony Brown from Renolit UK and Colm Conneely from Solar Home will talk about Solar Panels installed on Flat Roofs, the installation process and and the Alkorsolar Carrier System.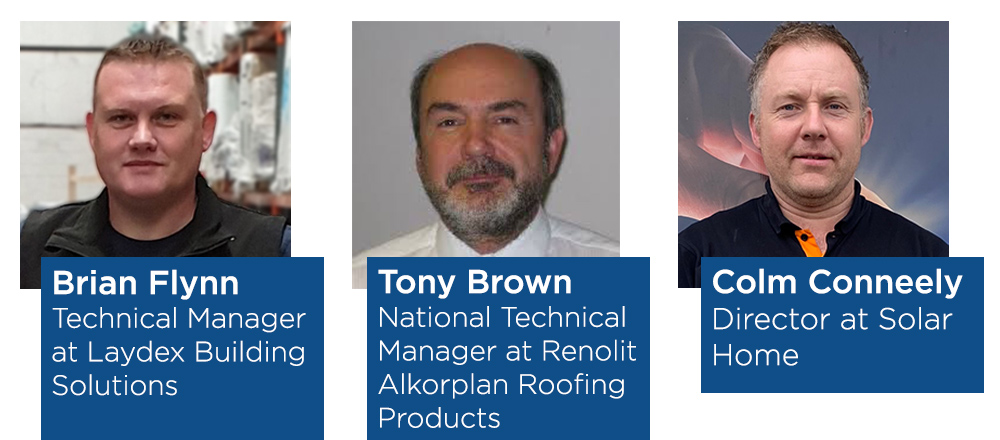 The main topics covered at the webinar:
What to consider before installing rooftop solar panels?

What flat roof types are suitable for the use of solar panels?

Overview on solar energy in the Republic of Ireland

Introduction of the ALKORSOLAR Carrier System. Advantages for fixing solar panels
The purpose of this webinar is to highlight the technical capabilities that Laydex, along with our supply partners, can offer to clients, architects, main contractors, roofing contractors and builders in meeting the current market demands for high quality product, alongside responsible product sourcing and renewable energy sources.
The concept of the presentation is to create awareness how to address the issues that end users and builders currently have when it comes to flat roofing and solar power generation.
The webinar presentation together the Q&A session will be no longer than 45minutes.
REGISTRATION IS CLOSED