A stair handrail is designed as a protective barrier to prevent trips and falls on steps or stairs when one or both sides are exposed or open to a drop in height. When it comes to selecting the right handrail for you, there are a lot of things to consider in terms of design, finish, and style. As one of the main safety features of a staircase, stair handrails are an integral part of the structure and can help to prevent falls and injuries.
Stair handrails can be made from a variety of materials, such as metal, wood, or glass, depending on the visual effect you are hoping to achieve. The type of stair handrail used will impact the appearance of the staircase.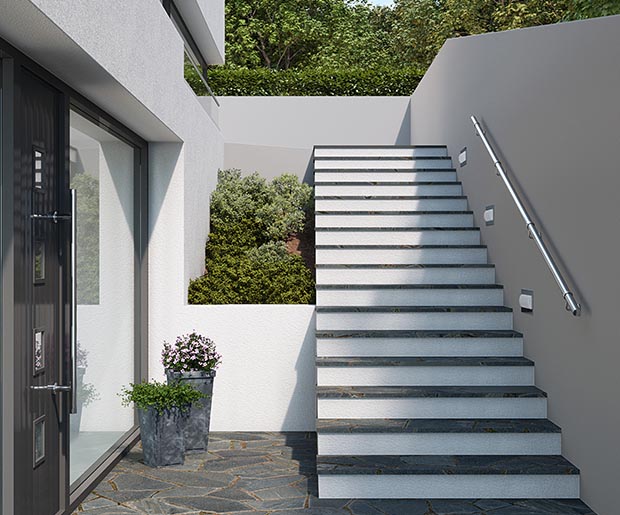 What kind of materials should you choose for your handrails?
Stair handrails are an incredibly important part of homes or commercial buildings, as they work towards improving the safety of your property for everyone from children to the elderly. Accessibility is one of the major advantages of handrails in general, but there are additional advantages to having a stainless steel handrail for indoor or outdoor stairs that are particularly worth considering.
When compared to other stair handrail options on the market such as wooden handrails, stainless steel stair handrails do not require painting, coating, or regular oiling. Once they have been installed, they are ready to go straight away, can be easily wiped clean, and require no further maintenance in the future. This will ultimately save you both time and money!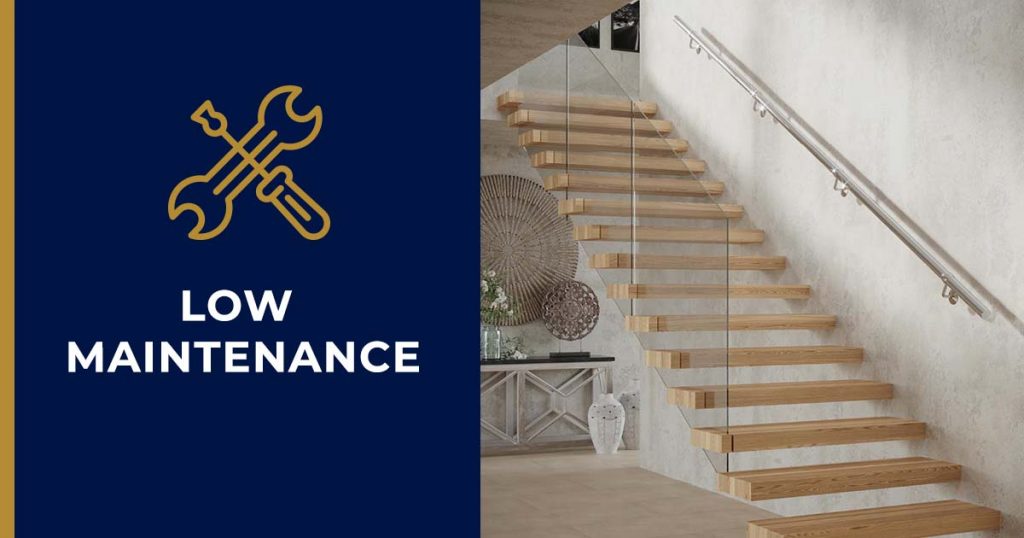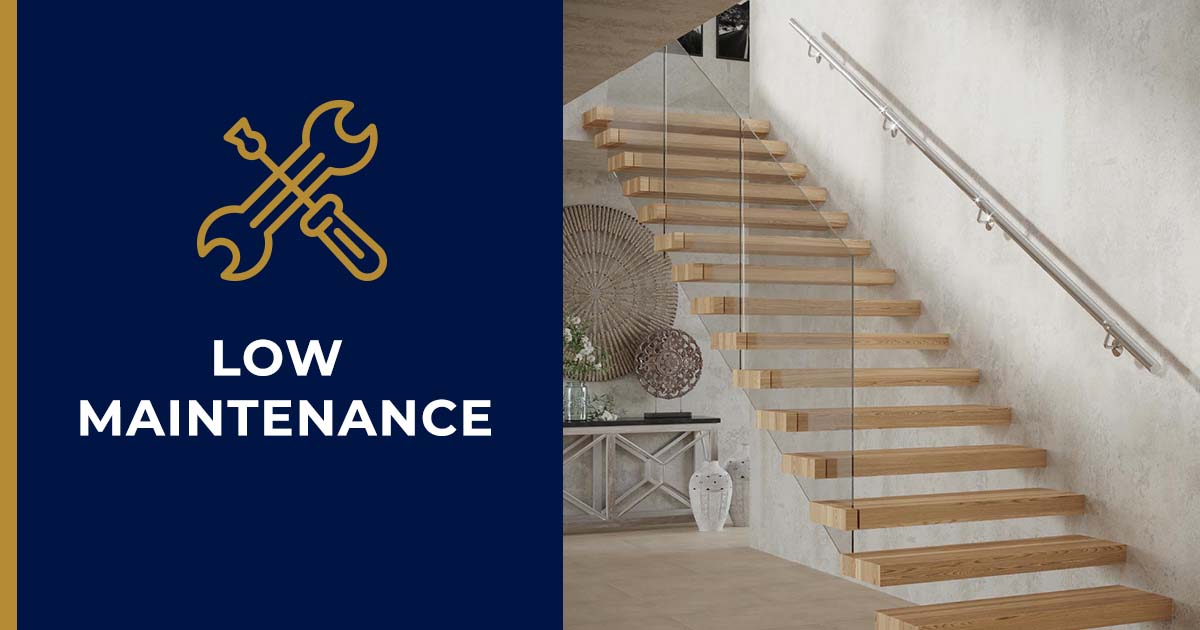 Some of the other advantages of stainless-steel stair handrails include:
Low Maintenance
High Durability
Aesthetic Appeal
Easy to Install
Affordability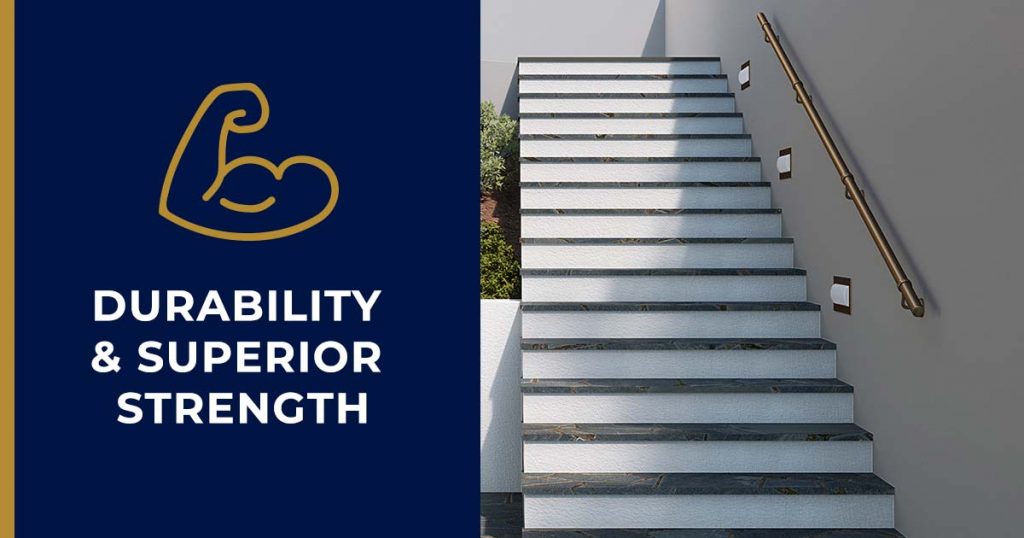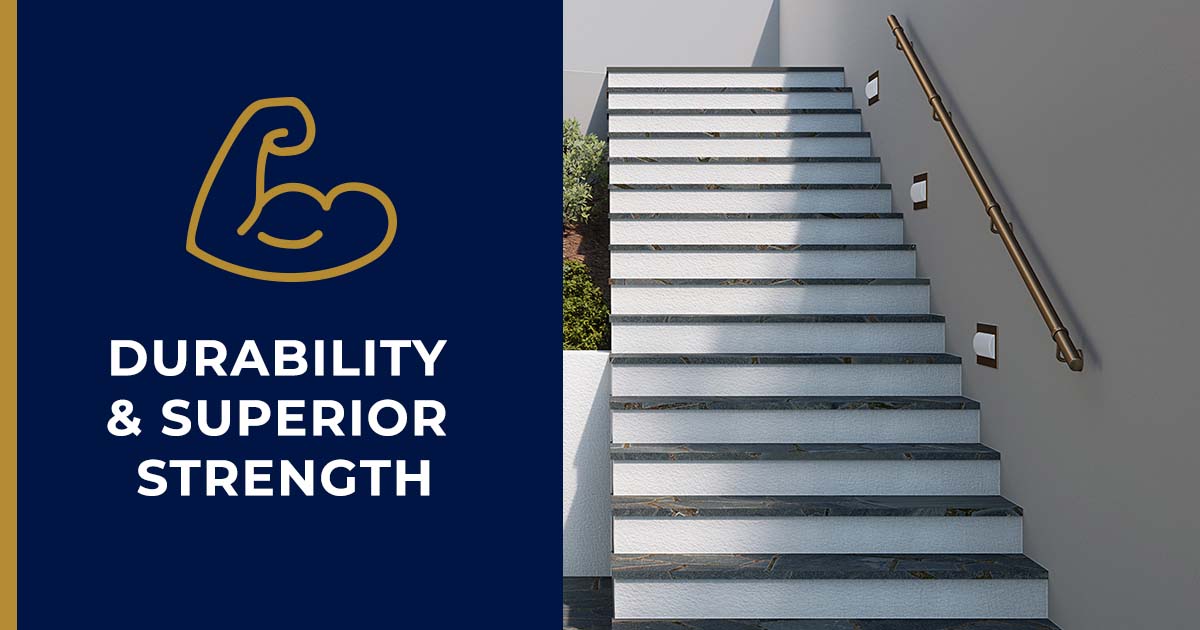 To find out more about the advantage of stainless steel handrails by Rothley, check out our recent blog on the Advantages of Stainless Steel Handrails.
Select a handrail finish to match your style and interior & exterior décor
Often homeowners think that their home and back garden or outside spaces are separate areas with a strict boundary between them, but by connecting your indoor and outdoor spaces (even if it's only with your stair handrails) you can help bring the inside outdoors. Achieving this doesn't have to require a huge budget either – simple decorative choices work to blur the boundary between the two areas.
The Rothley stair handrails are great for continuing your interior style out into your garden or external staircases. The functionable hardware items are elevated to be stylish home and garden/patio accessories – all in one easy to install kit. Available in a range of stunning, perfectly finished colours – there's something to suit everyone's style:
Matt Black
Antique Brass
Antique Copper
Polished Stainless Steel
Brushed Stainless Steel
Rothley Wall-Mounted Handrail Kit is great for interior & exterior DIY Projects
The stair handrail kits by Rothley are manufactured with high grade stainless steel and require no drilling of the rail itself, unlike other products on the market. The stair handrails are lacquered to protect them from sun and weather damage, they're easy to install, aesthetically pleasing and perfectly suited for both interior and exterior projects – whatever your style might be.
The Rothley wall-mounted stair handrail kit comes with all the necessary accessories and full 3.6m long handrail in one box, with easy-to-follow instructions, making it the perfect choice for your DIY project regardless of your experience or ability.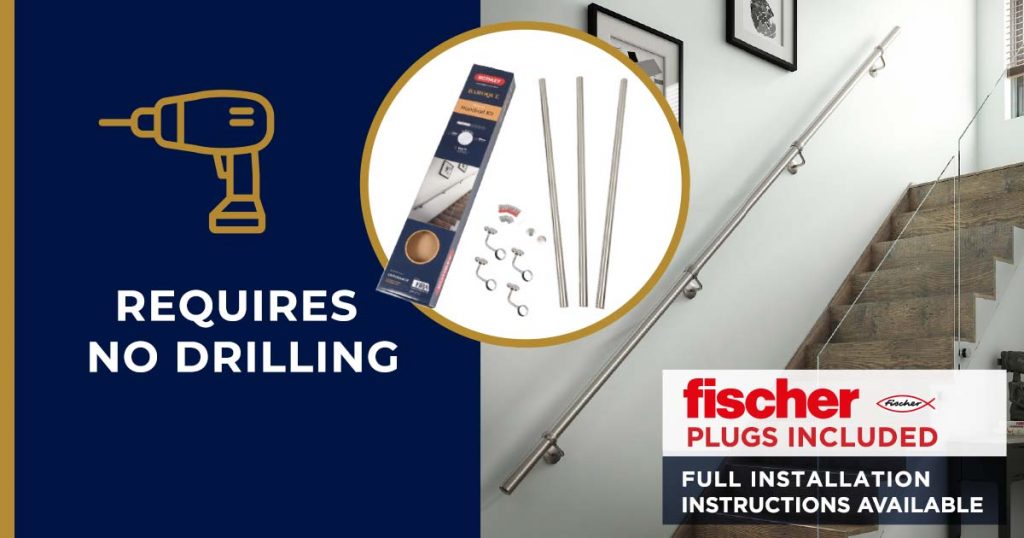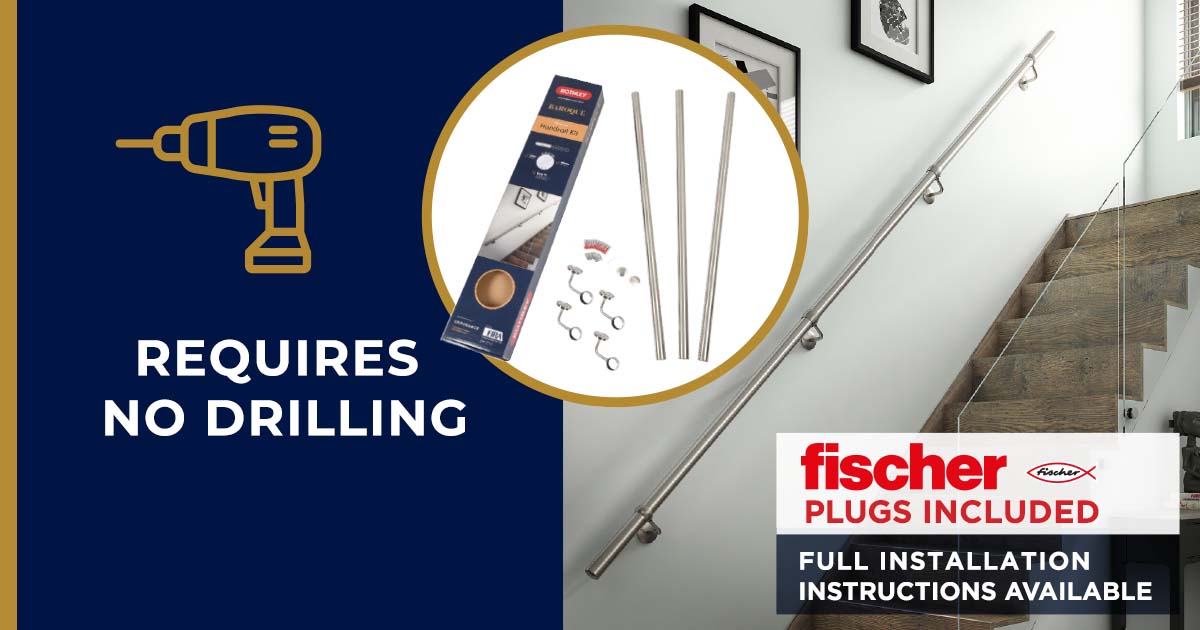 To get a better look at what's included in the Rothley stair handrail kit, have a look at our Contents of the Box video.
DIY Wall Mounted Stair Handrail Kit Installation – FAQs
⬇️ Q. How high should a wall mounted stair handrail be?

A. In all buildings the height of the handrail should be kept between 900mm and 1000mm, measuring from the top of the handrail to the pitch line.
⬇️ Q. How many handrail brackets do I need?

A. To install a handrail, you will need one handrail bracket at the top and another at the bottom of the rail. Extra brackets should also be used in between the two main ones, normally spaced 48 inches apart (32 inches for round and oval handrails). All necessary brackets and accessories for installing the handrail will be included in the Rothley stair handrail kit.
⬇️ Q. Do stainless steel handrails rust?

A. Stainless steel is known for its ability to remain a clean surface that resists corrosion and rust. Dirt, dust and grime may lead to corrosion, contamination and rust – so it's very important that you regularly wipe the handrails clean to prevent this over time.
⬇️ Q. How do you clean a stainless steel stair handrail?

A. The best way to clean and maintain your stainless-steel handrails is with warm water and a cloth or rag. Once the railing is cleaned, you should dry it with a dry cloth or towel to prevent water spots from appearing on the handrail.
For help choosing the right handrail for your project or more information, contact Laydex for support.