Handrails are extremely important in homes and commercial buildings as they help to improve the safety of your property for everyone from children through to elderly individuals. Accessibility is a major advantage of handrails, but there are particular advantages of having a stainless steel handrail for outdoor and indoor stairs that are worth considering.
The five advantages of stainless steel handrails are as follows:
1) Stainless Steel Handrails are Low Maintenance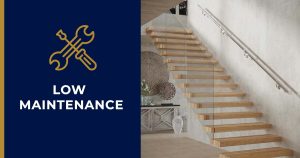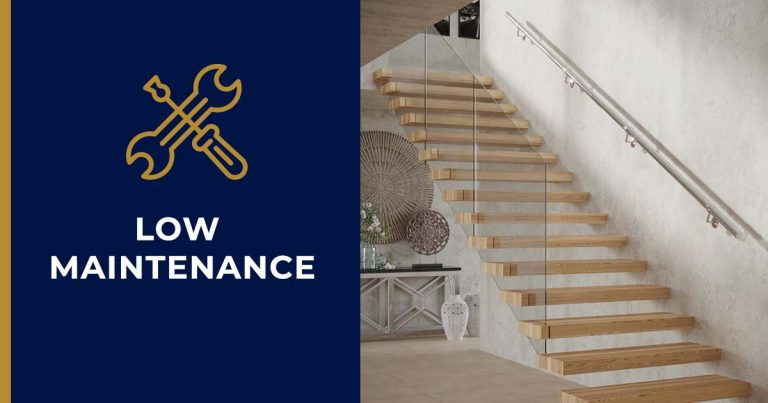 Compared to more traditional handrail options such as wooden handrails, stainless steel handrails do not require painting, coating or oiling. Once installed, they are ready to be used straight away. In addition to this, stainless steel handrails are easy to wipe clean and a wipe clean is all that is required to maintain them over time. This saves both time and money compared to other traditional railings!
2)  High Durability of Stainless Steel Handrails

Stainless steel handrails are often lacquered to protect them against sun and weather damage. This is true for the Rothley stainless steel handrail making it the perfect option for Irish weather all year round including harsh winters. Due to the high durability of stainless steel handrails, stainless steel handrails are suited to outdoor and indoor use making them a very versatile handrail in whichever conditions you require them to endure.
3)  Aesthetic Appeal of Stainless Steel Handrails

People often consider handrails to be an eyesore in homes and commercial buildings, but this doesn't have to be the case.
Our handrails come in five stunning finishes; brushed and polished stainless steel finishes are sleek and sophisticated in any outdoor or indoor setting. The metallic finish allows the handrail to match in nicely with most interiors and décor whilst having the added benefit of increasing safety and accessibility.
Our range includes also Matt Black,  Antique Brass and Antique Copper. Match your handrail with other home and garden fitting to create a seamless look.
4) Easy to Install Stainless Steel Handrails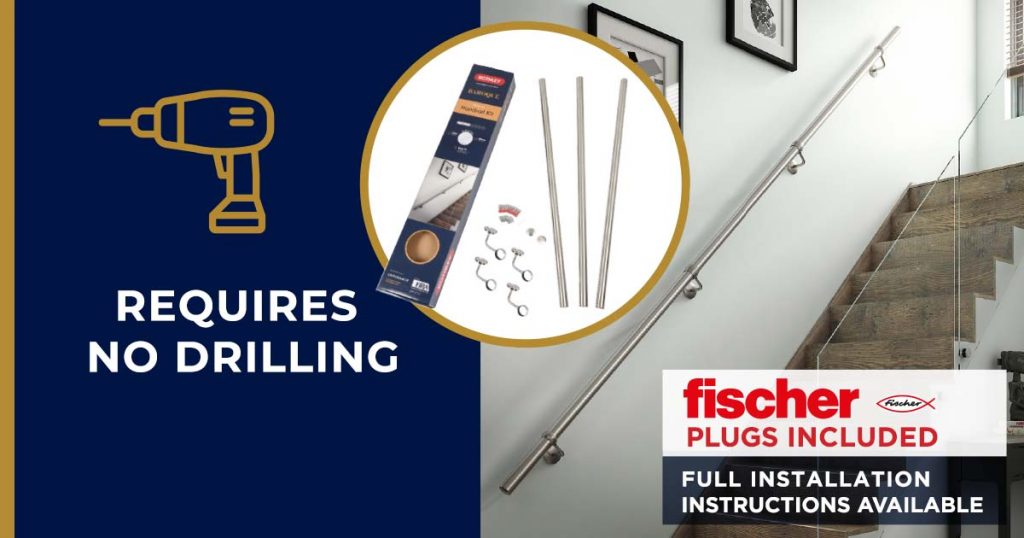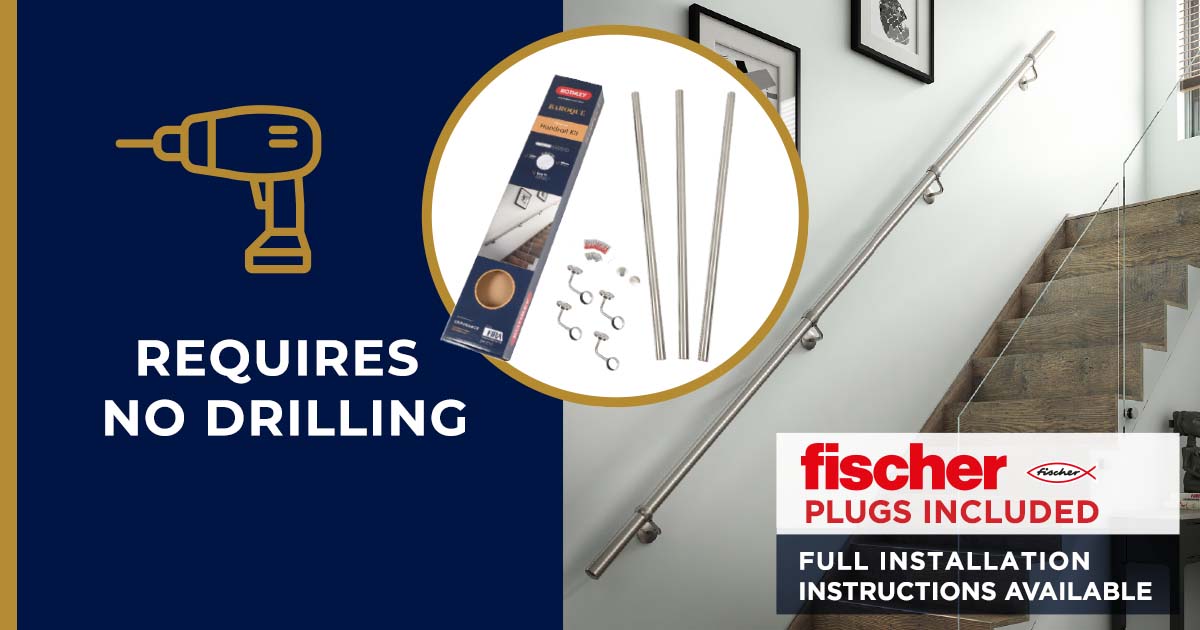 The Rothley stainless steel handrail requires no drilling into the rail making it simple to install. Laydex's Rothley stainless steel handrail kit includes everything needed to install a straight 3.6m handrail, so that you don't need to worry about buying screws or fixtures separately.
5) Affordable Stainless Steel Handrails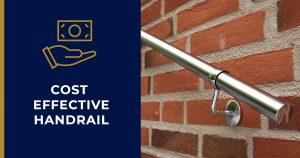 Stainless steel railings are very cost effective. Homeowners can also save money in the long run as this type of railing requires no periodic finishing. Particularly as even if exposed to extreme weather conditions like snow, rain or heat, stainless steel handrails will retain their appearance year after year, making them a particularly cost effective handrail option.
In addition to this, as no painting, varnishing or oiling is required for maintenance, there are cost savings to be made with stainless steel handrails here also.
The Rothley stainless steel handrail offers all of the advantages that have been covered above and more making it the perfect handrail choice for many.
Contact the Laydex team
If you are interested in improving your property by installing a Rothley stainless steel handrail, click here to find your nearest stockist.
If you are a store owner, we have various merchandising options available, please contact our office for more details on our stand deals.