Did You Know? 6 Facts About SYN-OXIDE Paint
Syn-Oxide paint is a lead free oxide coating which is rich in titanium pigments, high in opacity and extremely durable. This paint range is suitable for all structural steel surfaces, farm buildings, hay barns, sheds, corrugated iron roofs and other metal structures. It provides an outstanding weather shield offering protection against external factors, while enhancing the overall appearance of the building. Syn-Oxide paint has excellent coverage, requires minimal preparation and is available in several classic colours.
What is Syn-Oxide paint used for?
Syn-Oxide paint is ideally suited for structural steel work, metal fencing and metal sheeting. Particularly useful on a farm or agricultural setting, Syn-Oxide should be part of your maintenance checklist to ensure long lasting structures. It gives a protective coating intended to slow the degradation of a metallic surface under certain environmental conditions. Syn-Oxide can also be used aesthetically in several different types of applications to improve the decorative appeal of a structure.
Top Tips for Application
Take caution that Syn-Oxide paint should not be applied to fresh galvanised corrugated iron until approximately 12 months have passed. Prior to application, make sure that the surface is properly prepared by cleaning it thoroughly with a stiff bristle brush and water. This will ensure that any oxide salts and contaminants from the atmosphere are sufficiently removed. If your surface has any tough oil or grease this can be cleaned using white spirit and some clean cloths. Also be aware that if the surface has been previously painted then any loose or defective paint must be removed back to the bare metal. Ensure that after these steps are taken the surface is dry and the metal is primed for application. Once all of these essential tips are followed and you are sure that your surface is ready, applying Syn-Oxide is simple and straightforward. The paint is ready mixed and can be easily applied to your chosen surface using a brush, roller or airless spray.
Six Facts About Syn-Oxide Paint
Fact One – Available in Six Classic Colours
You can purchase Syn-Oxide paint in a variety of colours. Choose from red, dark green, green, light grey, grey and black. Designed to help bring a splash of colour and style to your shed or agricultural setting.

Fact Two – Syn-Oxide Paint Coverage
Syn-Oxide paint has exceptional covering power. One litre will cover up to thirteen square metres. This means more money saved and less hassle.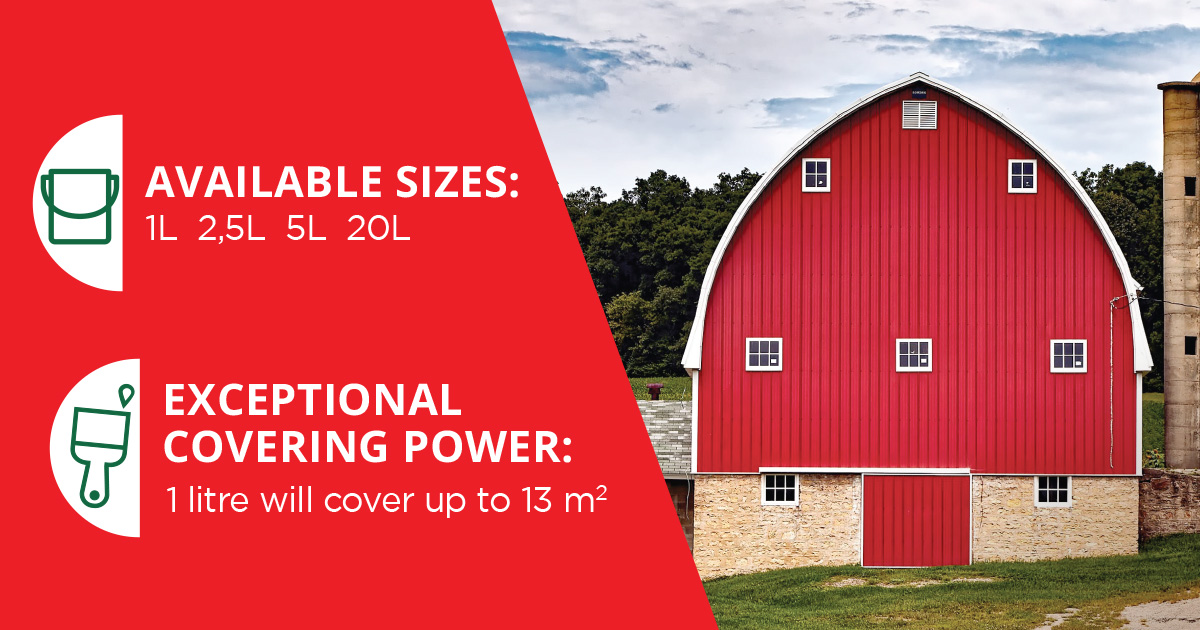 Fact Three – Resistant to Harsh Weather
Syn-Oxide is the perfect topping for your outdoor metal structures. The wet climate in Ireland means that individuals must work harder to ensure that their outdoor structures are well maintained. In addition to the damp environment, UV rays also pose a risk to the appearance of your structure. Even when the weather is cloudy, UV rays are at work and contribute to the overall wear and tear of your structure. Syn-Oxide paint is extremely durable and acts as a strong shield against the wet and windy Irish weather.

Fact Four – Lengthens the Lifespan of Materials
Repainting with Syn-Oxide will add years of life to your structure. This acrylic modified product gives a quick drying durable finish that resists chipping, cracking and peeling. Taking the time to apply this paint will prove highly beneficial in the long run as it will maintain the strength and durability of your surface, preventing potentially complicated and expensive repairs.
Fact Five – Syn-Oxide Paint Can Stop Rust From Spreading
Using Syn-Oxide paint over rust can stop it from spreading. However, when painting over rust, make sure you adequately prepare the surface before applying the paint. Syn-Oxide acts as a preparatory or protective coating that prevents rust formation on metal surfaces exposed to environmental elements such as water, humidity and UV rays.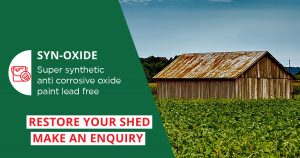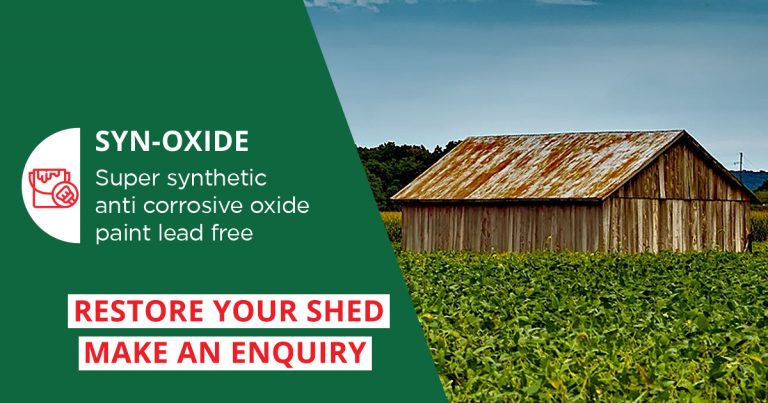 Fact Six – Dries Quicker Than Other Paints
Syn-Oxide paint takes approximately 1-2 hours to dry, which allows you more time and flexibility to get the job done. Take caution to only apply during daytime hours when the weather is warm and dry to achieve the intended optimal results. If you are planning to recoat this can be done the following day.
For further information on Syn-Oxide paint or to purchase the product please get in touch with our expert team at sales@laydex.ie.